Ceramic Repair and Restoration Service
We provide repair and restoration services for all types of china, ceramic and pottery including figurines, plates, vases and other art objects. Initially all pieces are cleaned and cemented together. Once the piece is together, you can choose to fill in the missing areas and paint, glaze, and redecorate the piece to match the original color, texture, and sheen. If you prefer, you can opt to have your china invisibly restored back to its original condition. Once a piece is invisibly restored the damaged area is invisible to the naked eye, to touch or even to black light.
Crystal Repair Experts
We can also help with damaged crystal, whether a direct repair or restoration of a speciality item. The type of damage done to your crystal or glass will determine your repair options. If your crystal has been chipped, we can fill in or grind down and polish the damaged area. We take special care to ensure that the piece retains its original shape and integrity. For broken crystal, we can cement it back together using a special resin that is non-yellowing, light reflective, water-proof, boil proof, and is cured under an ultraviolet light. Any missing areas can be filled in, reshaped and polished. Missing bases and stems from glasses or vases can be replaced.
Ceramic Repair
Looking for expert ceramic repair and restoration service? Dean Schulefand and Associates has over 30 years of experience working with different types of ceramics and has perfected his art so that the damage done to a ceramic piece will be undetectable to the naked eye, to touch and to blacklight. Not only can Dean Schulefand and Associates restore a damaged piece of ceramics, they can also remove and correct a poorly done restoration.
China Restoration
Dean Schulefand is one of very few talented individuals in the U.S.A. who is experienced in china restoration. He is personally involved in the restoration of every piece to assure consistent and quality results. All of our antique glass restorations are 100% unconditionally lifetime guaranteed.
Porcelain Repair
It has been in use for over 4000 years in China. It is made from special white clay and fired at a temperature of 1280 degrees centigrade. There are a couple different ways in which these items are decorated. The most common today is molded, decorated, and glazed. Others are molded and enameled then fired again. The third type is under glaze in blue and red. The Chinese have always been extremely proficient at their work, and have produced numerous pieces that look like coral, glass, stone, and many other materials.
Swarovski Repair
If you own a damaged Swarovski collectible, Dean Schulefand & Associates can help. With over 30 years experience, we can restore these pieces back to their original glory. Swarovski crystals can suffer cracks, chips and scratches. Our experts can restore your Swarovski collectible back to new so it can remain a cherished keepsake for years.
Waterford Repair
All Waterford crystals are hand-detailed masterpieces that are worthy of becoming family heirlooms if handled with care. While Waterford crystals feature hard glazes to protect your collectibles, they still are vulnerable to scratches and breaking. No repair is too great or too small for Dean Schulefand & Associates. Allow us to restore the luster back to your Waterford collectible.
With over 30 years of repair and restoration experience combined with our lifetime guarantee, you can trust your repair or restoration is in good hands.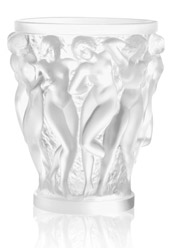 We Repair and Restore:
Swarovski Repair
Waterford Repair
and much more!