Baccarat Crystal Repair and Restoration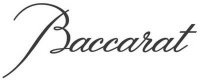 Baccarat is a manufacturer of fine crystal glassware located in Baccarat, France. The company owns two museums: the Musée Baccarat in Baccarat, Meurthe-et-Moselle and the Galerie-Musée Baccarat, on the Place des États-Unis in Paris. Groupe du Louvre is the majority shareholder of the company.

Baccarat created an American subsidiary in 1948 in New York City. As of 2010 there are stores in Costa Mesa, California; Houston, Texas; Greenwich, Connecticut; New York City; Palm Desert, California; and Las Vegas. A retrospective was held in 1964 at the Louvre Museum to celebrate the 200th anniversary of the crystal works. In 1993, Baccarat began making jewelry and in 1997 the company expanded into perfume. In 2003, Baccarat relocated to 11, place des Etats-Unis in Paris.

Hire the professionals for Baccarat Repair and Restoration. China and Crystal Repair is a repair and restoration center for Baccarat crystal in the U.S.A. At China and Crystal Repair, we'll take the necessary time to ensure the pieces of crystal are thoroughly cleaned, and then great care is taken to cement each piece back together.

We'll reshape and polish damaged area(s) such as chips, cracks, scratches or broken parts, etc. The damaged area is cleaned and the piece is cemented back together. The damage will not be visible, but the shape will change. We'll replace damaged crystal pieces, cleaning and re-cementing the parts back together.

For over 30 years, Dean Schulefand is one of few specialists in the US who is experienced in Baccarat Repair and Restoration. He is personally involved in the repair and restoration of every facet to ensure the best in quality with glowing results.

Our Baccarat repair and restoration services are 100% unconditionally lifetime guaranteed.
Call 800-669-1327 Today or