China Repair
Professional China Repair from Dean Schulefand & Associates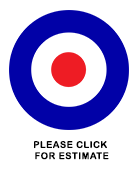 There are many reasons one would seek to repair their china from desiring to preserve a family heirloom, all the way up to maintaining a national treasure for future generations to view in museums. No matter what your particular reasons are for inquiring into repairing your china, there are a few things Dean Schulefand & Associates believe an educated customer should know and appreciate before proceeding.
You may think that there would be a point where you cannot repair your piece due to it being broken into many pieces, or perhaps another professional has told you that there is no hope for your china. Good news for you—Dean Schulefand & Associates can repair and restore all forms of china.
Whether your piece of china, bowel, platter, vase, figurine or art object, is broken into many parts or is missing pieces, Dean Schulefand & Associates can match the material of the original, and repair/restore it with the proper materials to ensure it retains its value. Yes, we can properly replace missing pieces (i.e., a teacup handle, etc.), that are missing altogether.
Dean Schulefand & Associates offers different levels of repairs and are able to prefect the color, decoration and the glaze of the original piece depending on the level of service requested.
Types of repairs range from visible to invisible repair/restoration:
Structural China Repair (visible repair)
If your desire, or budget, dictates that, you just get your china back in one piece with the hopes of doing a full restoration in the future. Dean Schulefand & Associates can fill in and touch up & your piece, assuring it to be in very good condition while awaiting a full restoration at a future date in time.
For such minimal repairs, your piece is thoroughly cleaned and cemented back together; all missing pieces & chips are filled in, painted and glazed to the original finish. This is termed a minimal repair because although repaired to stop further degradation, the damaged area(s) will be visible to the naked eye. Your piece is "fixed" in the sense that it would be a complete piece again.
Cementing (visible repair)
The manner in which a piece is cemented back together is of great importance and using the correct formula(s) will mean the difference between a quality repair and something that would have been better off left alone. Dean Schulefand & Associates thoroughly cleans your piece, and takes great care in cementing each piece back together so that the piece is ready for the next step in the repair/restoration. You should choose only a repair shop that is well versed in this process to avoid sinking, checking, and to guarantee color matching can be achieved on your piece.
Filling In and Touching Up (visible repair)
This intermediary step includes the above-mentioned cementing necessary to bring the piece back to its original shape. All missing pieces & chips are filled in. The piece is painted and glazed matching the original finish. The damaged area(s) will be visible.
Invisible Repairs (full invisible china repair)
Our top of the line china repair and restoration service includes your piece being cleaned and cemented as described above. In addition, all cracks and imperfect areas are ground down and filled in, along with any missing chips. The damaged area is then sealed, and the original color, decoration and glaze finish are applied to our exacting standards.
Invisible repair and restoration is the top level of china repair and restoration offered by Dean Schulefand & Associates and it will provide the highest level of valuation for insurance, as well as the greatest level of "eye-appeal".
Demand the best… Dean Schulefand & Associates invisible repair and restoration is UNDETECTABLE to black light, to the naked eye and to the touch.
We ALWAYS provide our clients with a quotation for services requested.
We Repair All Types of the following:
China pieces including these brands: Beleek, Bisque, Boehm, Canton, Chinese Export, Crown Derby, Cybis, Disney, Dresden, Lenox, Lladro, Meissen, Mettlach, Minton, Perion, R.S. Prussia, Rose Medallion, Royal Bayreuth, Royal Copenhagen, Royal Doulton, Royal Worchester, Tiffany and many more.
Dean Schulefand & Associates has over 30 years of experience and we offer a lifetime guarantee. We have impeccable references and testimonials proving you can trust your china repair with us.
With over 30 years of experience and our lifetime guarantee, you can trust your china repair with us.
Call 800-669-1327 Today or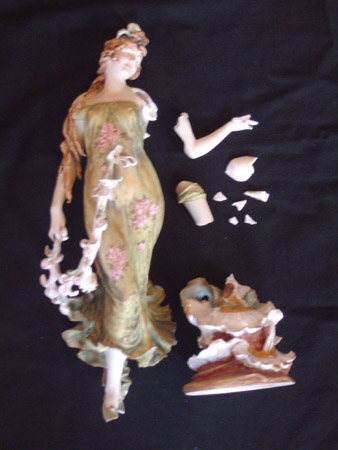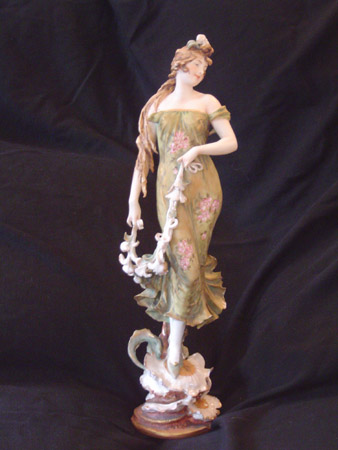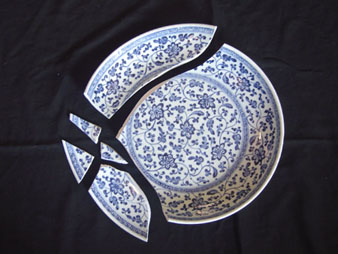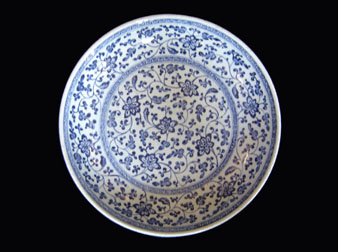 Some of Our Satisfied Clients:
"I just received my Lladro back and to say I am delighted is an understatement! You can't even tell her finger was missing. Thank you so much, it means the world to me." Joyce from Florida

"We can't even tell where the vases were damaged - you are truly gifted!  We are so glad that we took the chance!" Phil from New Jersey