China Repair Kit
Repair Your Broken China & Porcelain
Save money on the cost of repairs
Now you can repair your china like a professional. Dean Schulefand and Associates Porcelain and Crystal Restoration is now offering a do-it-yourself china restoration touch-up kit.
Included in the kit are:
Cement
China Filler
Glaze
12 Paint colors
A mixing tray
Paint brush
An instruction manual is included that covers:
Surface Preparation
Cementing
Filling
Shaping and Sanding
Decoration
All materials are water-based and non-toxic.
VERY EASY TO USE!
Shipping is included in the price.
Call 800-669-1327 Today or


Call and order yours today!
(203) 271-3659
Home China Repair Kit $68.00 US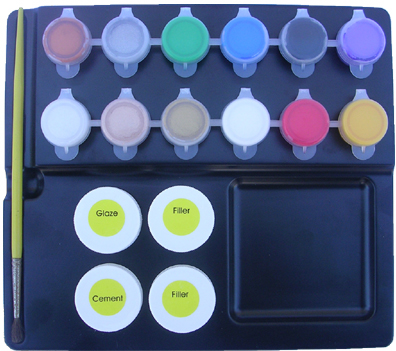 Call (203) 271-3659 and order today
DIY China Repair Kit $68.00 US