CHINA AND PORCELAIN REPAIR AND RESTORATION SERVICE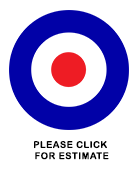 All of the nearly three hundred porcelain brands, from A to Z (Abbeydale, to Zsolnay), share one thing in common...the beauty of porcelain. Just as you would want your health to be in the hands of a qualified doctor if you were in need of medical treatment, so should you seek out experienced and genuine porcelain repair and restoration professionals with your prized possession. Dean Schulefand & Associates has been repairing porcelain for over 30 years and like all of our work, our repairs carry a 100% lifetime guarantee.

Whether you have a broken knick-knack figurine that you have had since childhood with much sentimental emotion attached to it, a lively, intricate, Stangl nature-scape, or you are the proud owner of an [albeit damaged] Ming Dynasty cloisonné enamel work of art (or literally anything in between), we can help. Dean Schulefand & Associates uses the best practices and world-renowned techniques to ensure that any repair or restoration is to impeccable standards.

You may wonder if your porcelain piece is "too far gone" (i.e., broken into many pieces and/or missing original parts), to be repaired. Rest assured that Dean Schulefand & Associates can bring it back to original shape; and furthermore, we can fill in chips, cracks, missing and worn areas so that neither layman, nor professional will even know it was ever damaged. This includes gilding, and glazing as well. As you look around our web site, you will see many examples of porcelain repair and restoration service, and please remember we are always here to answer any questions you may have,

Since everyone has a budget and purpose for same, we offer several different levels of porcelain restoration service for your porcelain piece, and in every case, we will help you determine the best route to go based upon the amount of time and expense to suit your needs.


Invisible Repairs
To be able to say we have invisible repairs on porcelain, we take great care in cleaning and cementing where necessary and all cracks are ground down & filled in, as are the missing chips or pieces. When we are certain the repair has brought the porcelain piece back to its original shape, the damaged area is sealed, and the original color, decoration and glaze finish are perfectly matched and applied. This level of repair is undetectable to black light, to the naked eye or to the touch. It will indeed feel like a brand new porcelain piece and for insurance purposes, be "good as new" and retain its value.
We Repair and Restore All Types of Porcelain
Pieces including antiques, family heirlooms, figurines, dolls, decorative plates, dinnerware, clocks, candlesticks, objects d'Art as well as these brands: Boehm, Canton, Chinese Export, Crown Derby, Cybis, Dresden, Lenox, Lladro, Meissen, Rose Medallion, Royal Bayreuth, Royal Copenhagen, Royal Daulton, Royal Worchester and anything else made of porcelain.

If one of the above-mentioned companies or from the list below is not your piece, call us and we would be happy to listen to what you have, as well as your desires.

Abbeydale, Abingdon, Adams, Adderley, Alcock, Altrohlau, Aluminia, Amphora, Arabia, Arcadian, Arte Italica , Arzberg, Augarten, Aynsley, Bareuther, Bauer, Bawo-Dotter, Belleek, Berkshire China, Bernardaud, Beswick, Bing & Grondahl, Blenheim, Block, Booths, Border Fine Arts, Bretby art pottery, Broadhurst & sons, Brown, Westhead Moore, Buffalo, Burleigh, Capodimonte, Carl Schumann, Carlsbad, Carlton-Ware, Castle, Castleton, Caughley, Chamberlain¸Charles Meigh, Chelsea, Churchill, Clarice Cliff, Coalport, Colclough, Copeland, Crown Devon, Crown Ducal, Dansk, Davenport, Denby, Doulton¸Dresden, Edelstein, Elijah Cotton, Emma Bridgewater, Enesco, EPIAG, Erphila, Fiesta, Figgjo, Fine Bohemian China, Fitz & Floyd, Flight & Barr, Flintridge, Foley, Franciscan, Frankenthal, Franklin Mint, Franz, Fukagawa, Furstenberg, Ginori, Gladding McBean, Goebel, Goldscheider, Gorham, Goss, Grindley, Hadley, Hall, Hammersley, Harker, Haviland, Heinrich, Herend, Heron Cross Pottery, Homco, Homer Laughlin, Hummel, Hutschenreuther, Imperial Jingdezhen, Iroquois, J & G Meakin, James Kent, JH Weatherby and Sons, Johnson Brothers, Josef Originals, Julius Dressler, Keeling, Leeds, Lomonosov¸Longton Hall, Lowestoft, Lynn Chase, Maling, Mason, Mavaleix, Meito, Metlox, Midwinter, Mikasa, Minton, Mitterteich, Moorcroft, Mottahedeh, Myott, Nantgarw, Nao, Napco Ceramic, New Hall, Niderviller, Nikko, Noritake, Nymphenburg, Oscar Schaller, Otagiri, Paden City, Paragon, Pennsbury, Petrus Regout, Pfaltzgraff, Pickard, Pinxton, Pirkenhammer, Plymouth, Poole, Pope Gosser, Portmeirion, Purinton, Quimper, Raynaud, Redon, Revol, Ridgway, Rockingham, Rorstrand, Rosenthal, Rosina China Company, Rowland Marsellus, Royal Albert, Royal Bonn. Royal Cauldon, Royal Copley, Royal Crownford, Royal Delft, Royal Dux. Royal Fenton, Royal Grafton, Royal Osborne, Royal Staffordshire¸Royal Standard, Royal Vienna, Royal Winton, RS Prussia, Rudolstadt, Sadler, Sango Ceramics, Schaubach-Kunst, Seto, Sevres, Shelley, Shenango, Sitzendorf, Spode, Stangl, Stetson, Suhl, Sunderland, Syracuse China, Takito, Taylor Smith & Taylor, Thorley, Tienshan, Tirschenreuth, Vernon Kilns, Vietri, Villeroy Boch, Vista Alegre, Volkstedt, Wade Ceramics, Waechtersbach, Wallendorf, Wedgwood, Wheelock, Wileman, Winfield, Wood and Sons, Zrike, and Zsolnay.
Call 800-669-1327 Today or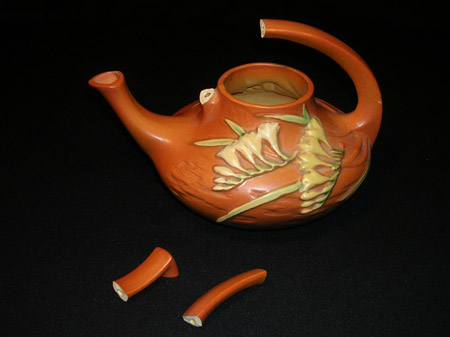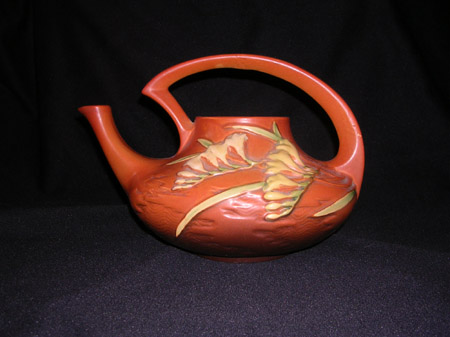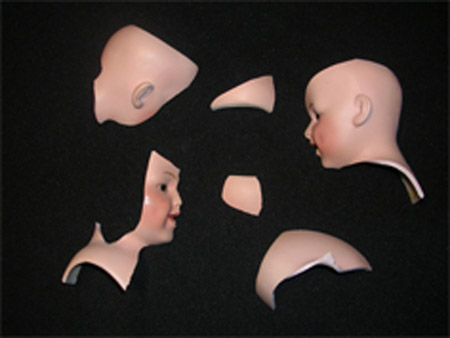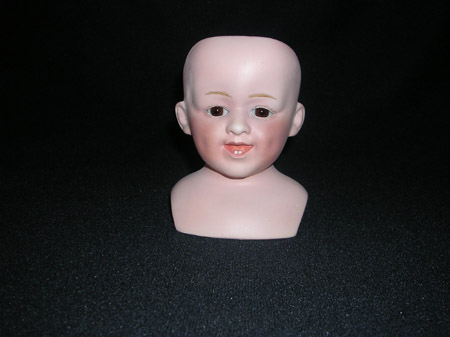 Some of Our Satisfied Clients:
"I just received my Lladro back and to say I am delighted is an understatement! You can't even tell her finger was missing. Thank you so much, it means the world to me." Joyce from Florida
"We can't even tell where the vases were damaged - you are truly gifted!  We are so glad that we took the chance!" Phil from New Jersey


Dean Schulefand & Associates is here to serve you with over 30 years of experience and our lifetime guarantees…You really can trust your porcelain restoration with us!
Call 800-669-1327 Today or