CRYSTAL STEMWARE REPAIR SERVICE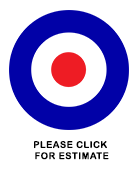 The term crystal dates back to the 1300s in Murano, Italy where glasscutters developed techniques that allowed for intricately cut designs into glass. The term crystal was used to describe this art form because it gave the tumbler a crystalline shape like that of a cut gemstone.
Over the following centuries, techniques and technologies advanced, allowing cuts to be even more intricate. In the 1700s, cutters started adding lead oxide into the glass smelting process. In 1765, the Bishop of Metz was looking to stimulate the economy of Baccarat, so he helped create the Verrerie de Sainte Anne, which manufactured a variety of crystalware. Following the Napoleonic War, a Parisian bought Baccarat glassworks and focused the company on creating high-quality lead-crystal glass. By 1892, Daniel Swarovski invented a machine that could cut crystal with superior precision. This invention redefined crystal production, and since then, the world has been spoiled with magnificent crystal figurines, plates, jewels, beads and various other crystal collectibles.
Crystal is beautiful, but this makes it inherently weak. The sheer beauty behind a crystal bowl, vase or figurine makes any amount of damage upsetting. Don't just throw away your collectible. Instead, allow Dean Schulefand and Associates restore your crystal back to its original form. With over 30 years experience, our high quality repair and restoration services can return even the most damaged piece back to beauty.
Our experts use a variety of techniques in repairing crystal, including fixing broken pieces, chips or cracks. After returning your piece back to its original luster, the repair will be undetectable to the naked eye and under black light examination. This is not a claim all repair companies make; yet Dean Schulefand and Associates has the extensive experience and expertise to back it up.
Swarovski
Dean Schulefand and Associates has the largest in-stock supply of replacement Swarovski parts in the United States, possibly in the world. When we repair your Swarovski collectible, it will be 100% original and retain its full dollar value. This comes backed by our lifetime guarantee. We recognize how important this is for insurance valuations, curator fiduciary responsibilities, and estate management.
Waterford and Wedgewood
Unfortunately, the original Waterford factory is no longer in production, but that doesn't prevent us from repairing these collectibles back to their original glory. Our experts can replace any missing pieces, grinding and polish chipped rims, and replace stems with no visible signs repair.
We recognize that crystal repair can be confusing; often you are left trying to decide if a piece is worth saving. If you need an estimate for a crystal repair for business, private or insurance purposes, please contact us for a quote.

At Dean Schulefand and Associates, we see a 100% satisfaction in your immediate future on all your crystal repairs.
With over 30 years of experience and our lifetime guarantee, you can trust your crystal repairs with us.
Call 800-669-1327 Today or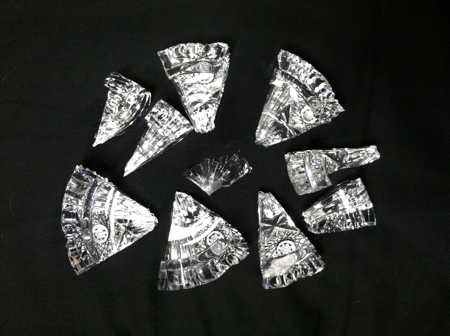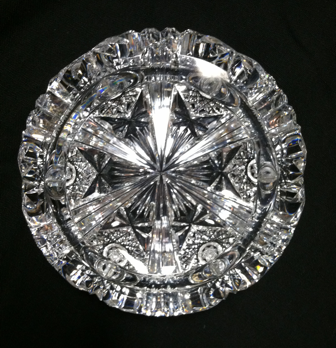 We repair and restore all types of crystal including these brands: Baccarat, Galie, Lenox, Steuben, Swarovski, Lalique, Wedgwood, Waterford, Tiffany and many more.