SWAROVSKI CRYSTAL REPAIR SERVICE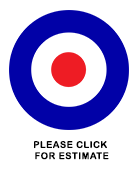 In 1892, Daniel Swarovski invented a revolutionary machine that allowed crystal cuts to be more precise than ever before. This transformed the entire crystal industry. Three years later, Swarovski started the Swarovski Company in Wattens, Tyrol, Austria. In 1919, the brand was registered as Tyrolit with the Innsbruck Bank of Commerce and Trade.

Throughout the 1930s and 40s, Swarovski expanded its line to include crystal-studded ribbons, glass reflectors, binoculars, scopes and telescopes. In 1956 and working with famed fashion designer Christian Dior, Swarovski developed the Aurora Borealis effect, which is valued because it enhances a cut crystal's sparkle. Swarovski uses a special metallic chemical coating to provide these crystals with their recognizable rainbow appearance. Other coatings used by Swarovski include Crystal Transmission, Volcano, Aurum, and Dorado.

In 1965, Swarovski started producing magnificent chandeliers and 10 years later, they launched their decorative crystal figurine collection. In 1977, Swarovski's first jewelry line hit the runways.

All Swarovski products feature a mark. The original mark was an edelweiss flower. This was replaced by the S.A.L logo until they started using their current mark: a swan.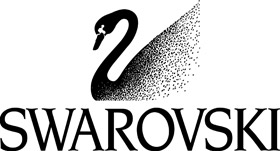 Swarovski is one of the most recognizable crystal producers in the world. You can trust Dean Schulefand & Associates in restoring and conserving your Swarovski wares. For over 30 years, Dean Schulefand is one of few specialists in the US who is experienced in Swarovski repair and restoration. He is personally involved in the repair and restoration of every facet to ensure the best in quality with excellent results.

Our Swarovski repairs and restoration services are 100% unconditionally lifetime guaranteed.
Call 800-669-1327 Today or