Crystal Restoration
Restoration of all types of Crystal.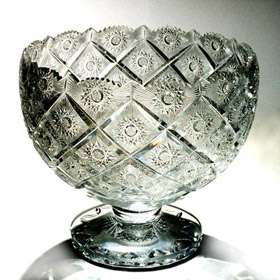 Are you looking for professional Crystal restoration services? At China and Crystal Repair, we are experts in the restoration of all types of crystal. This includes, but is not limited to, the restoration of stemware, figurines, vases, and bowls. We are also Swarovski and Waterford Crystal Restoration specialists.

For over 30 years, China and Crystal Repair's Dean Schulefand is one of a very few experts in the U.S. who has proven expertise in the field of restoration. He has and will be personally involved in the restoration of your piece to ensure you receive quality results.

All crystal restorations are guaranteed, 100% unconditionally for life .
Call 800-669-1327 Today or