Fulper Pottery Repair and Restoration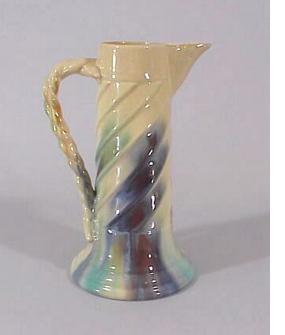 The company that became Fulper Pottery was begun in 1814 in Flemington, New Jersey by a young Samuel Hill, a potter originally from New Brunswick, New Jersey. Hill was a utilitarian potter and Hill Pottery produced drain pipes and storage crocks and jars from Flemington's red earthenware clay. Upon Samuel Hill's death in 1858, pottery worker Abram Fulper began purchasing Hill Pottery from the Hill estate. By the 1860s, the company now owned by Abram Fulper (also known as Abraham) was called Fulper Pottery. By this time the company was producing an assortment of earthenware, stoneware and tile products.

Abram Fulper's sons continued the pottery after his passing. The company became known as Fulper Bros. or Fulper Bros. & Co. during the 1880s. In 1935, Fulper Pottery Artware production was ceased at the small remaining Flemington location, and that building was utilized solely as a retail showroom for the company's ceramic products. After 1935, the company continued to be Fulper Pottery, but produced only Stangl Pottery brand dinnerware and artware.

Come to the professionals for Fulper Pottery Repair and Restoration. For over 30 years, Dean Schulefand is one of few specialists in the US who is experienced in Fulper Repair and Restoration. He is personally involved in the repair and restoration of every facet to ensure the best in quality with excellent results.

Our Fulper Pottery repairs and restoration services are 100% unconditionally lifetime guaranteed.
Call 800-669-1327 Today or