Waterford Repair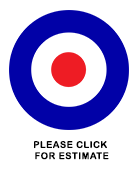 Named after a town in Ireland, Waterford Crystal began in 1783 by George and William Penrose. They were renowned for crafting useful and ornamental fine flint glass. After reaching international fame, including purchases by royals, William Penrose died in 1796, and the company was sold in 1799.

The company continued and by 1836 had won two silver medals at the Royal Dublin Society's Exhibitions for cut flint glass, including a richly cut-glass flower vase and dish. Unfortunately, due to troubles throughout Ireland, Waterford had to cease production. The company underwent a revival following the Second World War when Czechoslovakia Charles Bacik arrived in Ireland looking to run a crystal company. He setup a factory in the suburbs of Waterford and hired European crystal artists. By 1955, the new Waterford company started to turn profits and in the following decades, demand expanded dramatically. Eventually, Waterford became the best-known hand crafted crystal company in the world.

In 1986, Waterford acquired Wedgwood, the North Staffordshire pottery that specializes in earthenware and bone china. In January 2010, WWRD Group Holdings Limited signed an agreement to resume manufacturing Waterford, Wedgwood and Royal Doulton brands in the heart of Waterford. Each year, they melt down 750 tones of crystal and produce more than 45,000 pieces.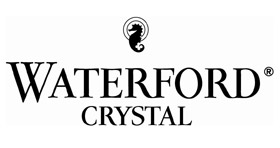 Waterford is one of the most respected crystal producers in the world, particularly because they still use traditional methods to create their wares. You can trust Dean Schulefand & Associates in restoring and conserving your Waterford wares. For over 30 years, Dean Schulefand is one of few specialists in the US who is experienced in Waterford repair and restoration. He is personally involved in the repair and restoration of every facet to ensure the best in quality with excellent results. Our Waterford repairs and restoration services are 100% unconditionally lifetime guaranteed.
Call 800-669-1327 Today or